At Eastlink, we strive to create a culture that is open, candid, respectful, team-oriented, and loyal. Our partners and team work extensively on projects and have longstanding relationships. Our positive culture is a reflection of our reputation and how we source deals, add value to our portfolio companies, and conduct business. We give our best to our people and to the founders we invest in.
Steven Xi is the Founder and Managing Partner of Eastlink Capital. Prior to co-founding Eastlink in 2014, he was a special advisor (2012-2016) and Managing Director (2007-2011) at Riverwood Capital, a tech focused global growth capital PE firm with over $3 Billion assets under management. Based at Riverwood's Menlo Park office, he focused on Internet, software/IT services and digital media investments related to China. Prior to joining Riverwood in 2007, Mr. Xi was a Managing Director at The Hina Group Fund I, where he focused on expansion-stage investments in the technology and digital media space. Since 2004, Mr. Xi has invested in several successful companies including Databricks, Uber, MobileIron, Framedia (sold to Focus Media (Nasdaq: FMCN) for $183 million), VanceInfo Technologies (Nasdaq: PACT), and RenRen (NYSE: Renn). Before joining Hina in late 2004, Mr. Xi was an Acting Executive Vice President of Corporate Development at VanceInfo. Prior to that, he co-founded and managed an ecommerce startup with locations in Silicon Valley and Beijing. Prior to his entrepreneurial experience, Mr. Xi spent six and half years in investment banking and principal investment in New York and Hong Kong. He started his investment banking career with CSFB in New York in 1992 (first corporate finance associate from Mainland China). Mr. Xi earned an MBA from the University of Chicago, an MA in economics (Ph.D candidate in econometrics) from the University of Southern California and a BS in physics from Jilin University. Mr. Xi also spent one year in graduate studies at the Ford Foundation Economic Training Center at Remin University of China. Mr. Xi is a board member of Asian American Academy of Science and Engineering (AAASE), and was on the global advisory council of The University of Chicago Booth School of Business (2006-2012).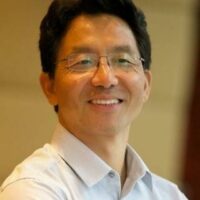 Eric Ye is a Partner at Eastlink Capital, specialized in cloud-native infrastructure investment. He was a founding partner at Eminence Ventures, focusing on enterprise SaaS. He has served as advisor to a dozen of fast growth tech-driven startups. His portfolio covers Fintech, AI/ML, distributed DB, bigdata streaming and computational storage etc. Prior to that, Eric was CTO & SVP of Technology and Chief Scientist of Ctrip (NASDAQ: TCOM) who had elevated the travel platform to the largest cloud-based & mobile-first marketplace enabling networks between travel suppliers and consumers. During his previous engineering career, he had played various roles as principal engineer, architect and director in Ebay and Yahoo.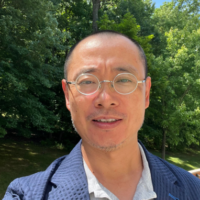 Nathan Yao
Venture Partner
Dr. Nathan Yao is a Partner at Eastlink Capital. Prior to joining Eastlink, Dr. Yao spent the last decade as a senior executive at JD.com —China's version of Amazon.com—which had $150 billion revenue and 500,000 employees. He co-founded JD Finance and played a key role in transforming it into a fintech, digital, and technology-driven business. He headed the Strategic Development Department and was responsible for the P&L of the Securities Platform BU. He founded the International e-Commerce Division and played a key role in driving JD.com's IPO in 2014. He directed JD's investments in a dozen companies, including ZestFinance.
Dr. Yao also covered enterprise software investments at Hillhouse Capital, where he led an IPO investment in Gaode Map (a leading Chinese map application) and participated in a $200M investment in JD.com. At IBM and McKinsey, he led global strategy, optimized product portfolio, built business analytics tool sets, and crafted divestiture plans. He received a Ph.D. in Engineering & Applied Science from Yale University and is an advisor to Renmin University's Business School.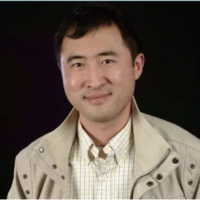 Jun Wang is a seasoned Silicon Valley tech executive. He recently built and led a global org of software engineers, data scientists, and technical program managers for Twitter. Before this, he ran product management and data science at a venture-funded startup in the fin-tech space. He has previously spent 5 years managing Google's analytics and data science teams in Google Maps, Ad words, and Google Payment. He started his career in risk management at HSBC after getting his master's degree in Industrial Math at MSU.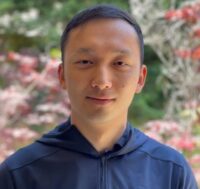 Charles Wang is a Principal at Eastlink Capital, where he focuses on early-stage technology investments in enterprise cloud and AI. Prior to joining Eastlink, he was a Forward Deployed Software Engineer and Tech Lead at Palantir Technologies where he led client pilot deployments for commercial business development. He developed software products for cyber & physical security, predictive maintenance, knowledge management, and more. He previously interned as an Investor at Clear Ventures, Product Manager at VMware, and Software Engineer at Google.
In his free time, Charles enjoys playing soccer and basketball, taking scenic trips along the West Coast, and listening to a variety of music and podcasts. Charles is a Bay Area native and received a B.S.E. in Computer Science Engineering from the University of Michigan and an MBA from Chicago Booth with concentrations in Strategy, Finance, and Entrepreneurship.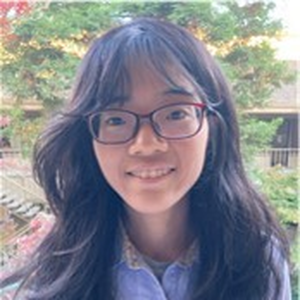 Siyu Jia is an investor at Eastlink Capital. Prior to joining Eastlink, she was on the investment team of Fosun RZ Capital, focusing on cross-border investment opportunities in enterprise software and AI. She also worked for Queensland Investment Corporation, focusing on alternative investment. She received her M.S. degree in Engineering Management from Cornell University, M.S. in Civil Engineering from Stanford University and B.S. from UC Davis.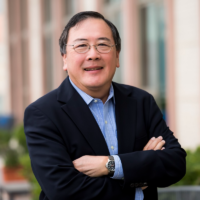 Anthony Sun
Senior Venture Advisor
Anthony Sun is a Senior Venture Advisor of Eastlink Capital. He was the CEO of Venrock Associates ( the venture capital arm of the Rockefeller family) for 8 years and a General Partner of Venrock for over 30 years. Mr. Sun also co-founded GGV Capital, a successful multi-billion cross-border venture fund. Mr. Sun invested in and advised over 60 high tech start up companies with more than two dozen successful IPOs or M&A realizations. He currently is the Chair of the Board of Cognex Corp. (CGNX) and FutureDial. He has also served as a member of the Corporation and Trustee of MIT and a board member of the National Venture Capital Association. Mr. Sun holds a B.S, M.S. and Engineer degrees in Electrical Engineering from MIT, as well as an MBA from the Harvard Business School.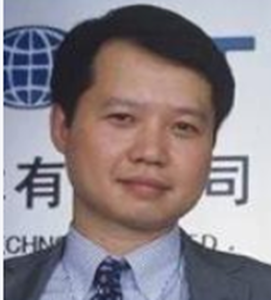 David Lifeng Chen
Senior Venture Advisor
David Lifeng Chen is a Senior Venture Advisor of Eastlink Capital. Mr.Chen is a Chairman of Hysta and former Vice Chairman & President of VanceInfo (which later merged with HiSoft to form Pactera), one of the largest China based IT services firms. Prior to co-founding VanceInfo, he held multiple management and technical positions at Asera, IBM/Crossworlds, KPMG Consulting, Oracle and UCSF Medical Center. Mr.Chen received his B.S. in Computer Science from TongJi University and his M.S. in Computer Science from University of California, Irvine.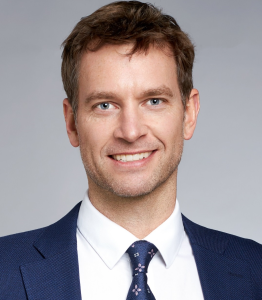 Benjamin Fanger
Senior Venture Advisor
Benjamin Fanger is a Senior Venture Advisor of Eastlink Capital. Mr. Fanger is the Managing Partner and founder of ShoreVest Partners. He has managed approximately $2 billion in investments, and sits on ShoreVest's Investment Committee. In 2004, Mr. Fanger was one of the founders of Shoreline Capital and architected the firm and its strategies.Prior to co-founding Shoreline Capital and ShoreVest Partners, Mr. Fanger started several companies, two of which he sold to public companies. Mr. Fanger holds a JD and MBA from the University of Chicago and is a licensed attorney in the State of California.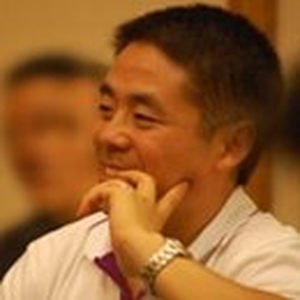 David Cao
Venture Advisor
David Cao is ​a Venture Advisor of Eastlink Capital, and focuses on the AI, mobile and big data sectors. David was the VP of Human Resources in Global Operations at Alibaba Group, where he managed many different groups. Previously, he was the director of Human Resources at Amazon and Codexis Inc, as well as the Sr. HR Business Partner at Intuit. David received a MBA from the Fordham Gabelli School of Business.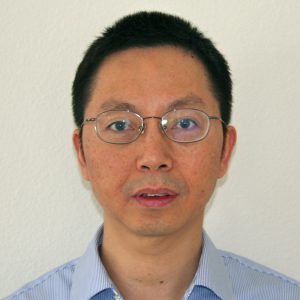 Jin Yang is a seasoned software engineering leader in enterprise software and the SaaS industry. He was an ex-VP of Software Engineering at Workday, where he led the core platform engineering team that is responsible for building the key technology components of the Workday SaaS infrastructure, such as in-memory transaction server and business intelligence. Previously, he worked as the Sr. Director of Product Development at Oracle and Taleo, making vast strides in analytics products. He received his Ph.D degree in Operations Research and Computer Science at the University of Southern California.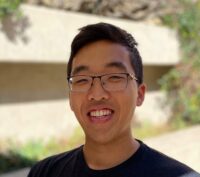 Kyle Zhu 
Eastlink Alumnus
Kyle has served as an analyst at Eastlink Capital with an array of experience working across software, AI, and healthtech. He graduated from Stanford University in 2022 with a bachelor's degree in Economics and is currently working at Morgan Stanley in the New York Technology Investment Banking Group. Previously, he interned as a venture analyst at a health tech venture studio and as a M&A intern at UBS.